We work hard
to make sure you don't have to.
Simple effective solutions
Creating the perfect website
We have a plan to suit every business and every budget.
What some of our past and present customers have to say about us​​...

WEBSITE FEATURES:
Simple website content editing and adding with enough features to future-proof your online business and with no coding knowledge required to do it.
Our Content Management System editor is so simple almost anyone to use it, without the need for expensive code writers and web designers to do it (check out our websites plans and prices), but with bags of functionality, that'll allow you to compete with anyone and tailor your website offering. Simply point, click, add or edit and publish ...it's that simple!
OFFER:
20% off* any print and website design build for UK military charities and not-for-profit charitable organisations.
Like many here in the UK, we value what our military people do for us and we want to do our bit to help when and where we can. But that's not to say we won't consider other good UK based causes. For more information click below to contact us and let's talk. Let's see how we can help!
ECOMMERCE SOLUTIONS:
We have an ecommerce solution for every size of business, with loads of features.
Sell products, services and downloads, set up paid-for subscriptions and take payment for almost anything. What's more, our ecommerce packages are upgradeable, so you can increase your ecommerce functionality, as your business needs grows, to future-proof your online business. Click below to find out more about our ecommerce features, plans and prices.
DesignSoSimple / Is like all the best ideas, a simple one! We deliver simple, affordable, elegant and effective creative design solutions that get results, from our easy to edit mobile responsive websites with 'no coding knowledge' required, custom logo and print design concepts, low cost quality print, social media and search engine optimisation. But always with creative originality, simplicity, flexibility and customer support at the heart of everything we do for you. ​/ Simple is as simple does!
Because we're only as good the work we create for you
SEO TOOLS:
SoSimple Search Engine Friendly website optimisation (SEO).
We give you with SEO features and tools to enable you to monitor and optimise the position of your website in search engines, ensuring maximum exposure and traffic to your website. Contact us for more information, watch this video, or click to read more about our features.
BOOKING APP SOLUTIONS:
3 low cost, powerful booking solutions and packages to choose from, with a whole host of features.
You can allow your customers to book and if required pay for; accommodation, appointments, classes and events, collect deposits, or set up regular membership subscriptions and much, much more.
Click below to find out more about our booking solutions.
* Applies to design, adding content and copywriting fees only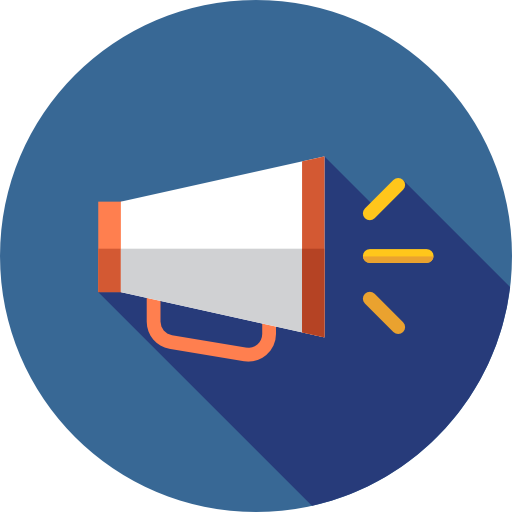 WALL OF FAME:
We're passionate about creative work and big ideas that make your brand stand out from your competitors
We love everything we create, "...well we would wouldn't we lol?" And here's just a quick sneaky peak at a few examples of the work we particularly love. But if you'd love to see more, then please take a look at our portfolio and Case Studies. Also, check out what others say about us on our testimonials page.
Big ideas don't need big budgets to get big results
Professionally crafted copywriting text for website, blog and print marketing
from £75 per page*
Click images to view portfolio
Click images to view portfolio
We totally get that every business is different and that you're busy enough doing the things you do best, without having to waste time searching for the compatible tools and resources to build your online business.
So we've built creativity, simplicity and flexibility into the heart of our business ethos and everything we do for you. And this is why we've made all our template and bespoke website design, ecommerce and booking solution plans and prices very simple to understand, add to and upgrade to meet the growing needs of your business.
This way, you get the website you need, when you need it, but without having to pay for things you don't need.
What's more, there's no coding knowledge required to learn either. It's completely code-free for you, simple to edit, with easy to follow online tutorials, loads of features & functionality, free email technical support and the reassurance of a reliable, future-proofed website, that makes sure you're in full control of your online business.
So when you're ready, you just simply email us and ask us to add a blog, a live chat plugin, or perhaps one of the many upgradeable e-commerce stores or booking solutions. Whatever it is you want to meet the growing needs of your business is right now.
And if there's something you can't find, just email for help
Bespoke Website Designs (click images to enlarge)
LATEST WORK:
Just a few of the thing we've been doing lately
We live for creativity and we're passionate about doing things differently because that's what make your business stand out, head and shoulders above your competition, engages customers to get them talking about you and doing business with you. Check out what our customers say about us...
Click images to enlarge
Choice of easy to edit booking options, plans and prices to add to your website,​
from free* (for app) + £25 website set up
Choice of easy to edit ecommerce options, plans and prices to add to your website,
from £175*
Bespoke logo & stationery identity design, with full logo copyright + print offer
from £399*