"...we were tasked with raising awareness of the peer to peer help and campaigning for military veteran PTSD issues...​"​
Forces Veterans For Veterans - PTSD Support Group​
Post Iraq and Afghanistan conflicts there were over 107,000 estimated veterans returning to UK with PTSD issues (17% of those in Devon alone) and with very little understanding at the time, or support once these veterans returned to "Civvy Street", a group of ex-servicemen and military family members created FV2 to offer peer support, with the backing of the resouces from the NHS in Devon.
Their key benefit of FV2 peer-2-peer support was that because they were all veterans, that with training, they could truly understand and relate to the many issues that veterans with PTSD suffer from, walk the walk and talk the talk, better than anyone else and who returning veterans were more likely to open up to.​
Our challenge was to help raise awareness for the issues relating to PTSD among our military veterans and the benefits of peer-to-peer support from former military veterans who truly understood what veterans had been through.
To do this we created a logo and a brand military people would identify with, developed a marketing strategy, designed and wrote various eye-catching marketing print materials to raise awareness and encourage support.​
Helping to building a better future
Logo Design and Communication Strategy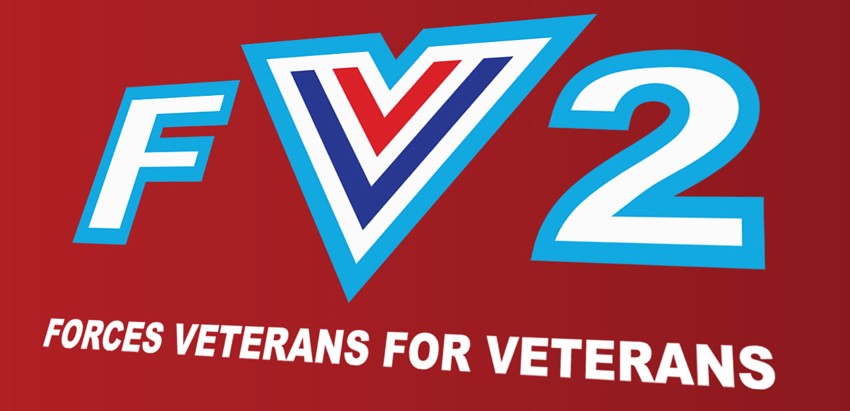 Design For Print and Copywriting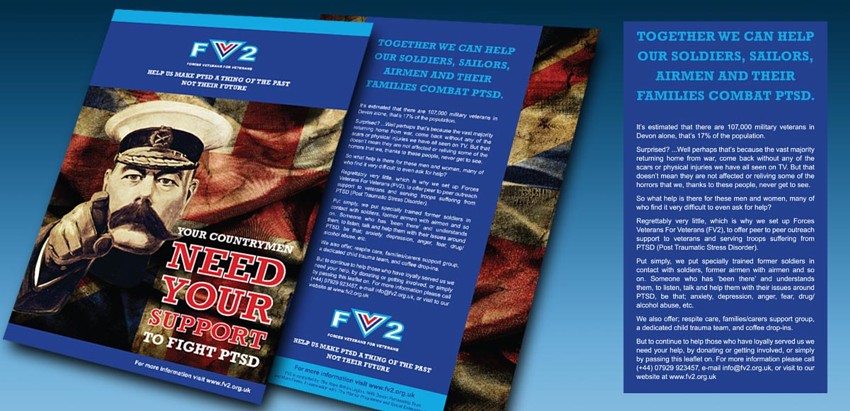 Leaflet design, copywriting and low cost, quality litho printing. **Click image to enlarge and read copy.​
Stationery and logo design and low cost, quality litho printing.​
Enamel badge, pull-up roller banner and outdoor PVC banner design and low cost, quality litho printing.​