You can relax knowing we've got everything you'll need covered from as little as £399.
SoSimple WYSIWYG (What You See Is What You Get) website content adding and editing from our easy, code-free website dashboard.
Our SoSimple CMS is literally so simple almost anyone use it, but still having all the functionality you'd expect to allow you to compete with the best of your competitors. You can easily replace text, graphics, images, products & prices, or videos in just a few simple clicks, independent of a web designer and without any coding knowledge and see it as your customers will see it in our WYSIWYG platform before publishing it. It's that simple!
Responsive website design
We make your desktop website responsive for mobiles and tablets. Then when your customers visit your website it will automatically adapt and change to version of your website that works best for their device.
Everything You Need To Build Your Online Business
We build in the functionality your business needs, such as: shapes, images, texts, videos, flash, galleries, forms, widgets, menus and ecommerce, and so on. Then as your business grows and you need more functionality we just add it on, or upgrade it for you - it's that simple!
WYSIWYG Editing
Simply click, upload images, or edit text and video with our What You See Is What You Get CMS editing tools and see exactly what your customers will see as you edit, ...and all without to learn coding.
Ecommerce for every size of business
We have a dynamic, mobile and social media friendly ecommerce solutions for any size of business and a wide variety of payment gateway types. Simply choose the solution that best suits your business, then change. or upgrade it for a solution with more features as your business grows. See ecommerce options below.
Blog with ease about what interests you
Easy to edit and add area for you to tell your followers about the things that interest you and them, to encourage them to share your articles with their friends and in turn, grow your fan base.
Simple search engine friendly website
Optimise your website SEO from your CMS dashboard, with features that enable you to monitor and optimise the position of your website in search engines, ensuring maximum exposure and traffic to your website.
Website member password protected areas
Via the CMS dashboard, you can set member and customer permissions to allow them access special member only pages.
Our simple revision history lets you easily correct your mistakes
This feature, allows you to undo and redo your last change should change your mind. Or if you need to go back further to an older version of the website, then contact support and in most case we can recover the last couple of days editing for you.
Easy to follow SoSimple website tutorials
Our very simple online tutorials are an easy step-by-step guide to everything you need to know to edit your website, add pages and products, but if you're still having problems then just email us, ...it's that simple!
The free support you need when you need it
Here to help you with; FREE email technical support in the unlikely event that something goes wrong and we'll put right for you, FREE online tutorials, and (chargeable) designers and writers, for when you want to add functionality, or change content because you're just too busy to do it yourself.
One click publishing
Make all the edits you want to your site, without anyone seeing your changes until you're ready, then preview to make sure you're happy with it and when you're ready press Publish and the site with all its amends will be live immediately. What could be simpler?
Secure advanced hosting at a glance
Powerful cloud hosting
All the security of Google advanced cloud hosting infrastructure monitored by our team 24/7. So you can be confident that your website will be live and secured even during the biggest traffic storms.
Fast Google servers
Partnered with Google Cloud to provide you with the among fastest, most stable and reliable industry servers.
Secure network
We have enterprise-level database security measures across our entire hosting network to prevent hackers from disrupting your website business.
Automatic backups
We run automatic backups to ensure your website data will always be available.
Content delivery network
Partnered with Google Cloud to deliver your site through a Content Delivery Network, which is a large network of servers across the world.
Worldwide server network
Our system duplicates your website and places it on all our worldwide servers so that it can be reached from the nearest server providing maximum speed.
About Google Cloud platform
Google Cloud Platform is a portfolio of cloud computing products by Google, offering hosting on the same supporting infrastructure that Google uses internally for products like Google Search and YouTube.
SSL website certificate
"SSL" is short for Secure Sockets Layer. In simpler terms, it allows customers to communicate, browse, buy products or services and share information safely with you online. Without getting overly technical, adding an SSL creates a safe and secure connection between your customers and your website server. For this reason, we highly recommended the SSL optional add-on feature, not only for you and your customers security, but because Google now gives priority SSL websites in search engine rankings (see article)
SEO onsite marketing features
Standard website SEO features at a glance.
Store individual product SEO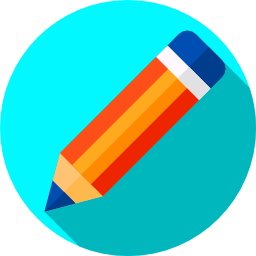 Top Creative Designers and Writers At Your Fingertips
Your in safe hands with top agency experienced people at your fingertips to help build your website and grow your business.
Editable website with no coding knowledge required to use
Bring your website to life with easy to edit CMS (Content Management System) tools and pixel-by-pixel accuracy, without the need to hire expensive web designers.
Bespoke or template website design and build
Take your choice from a ready-made low-cost website template or have a totally unique website designed to your brief and to suit your brand. Either way, we build it for you, adding content so you're very quickly good to go.
Every feature is designed to put you in control of your online business.
Our easy to access and secure cloud-based functionality allows you to make the changes you want to make to your website, when and where you need to, from our WYSIWYG (What You See Is What You Get), SoSimple Content Management System (CMS) control panel. And you don't need any coding knowledge either, so you, or any other person 'authorised by you' can easily replace text, graphics, images and videos in just a few simple clicks, without the additional cost of a web designer to do it for you. But in the event you do need our help, or want us to make the changes for you, because you're just too busy, then we're always there, ready and waiting to assist you. ...It's that simple!​
What You See Is What You Get easy editing
Available for inclusion in original website build*
Google Fonts / Video and Image Galleries, Sliders & Lightboxes / Logo & Image Rotators / Thumbnails / Hover Effect Images / Collection Gallery / Event Slider / YouTube & Vimeo Video / Video Gallery / Articles / Flash / Animated, Static, Link & Call Buttons / Social Media Icons; Likes, Shares, Follows, Feed & Comments / Forms / Tables / Compare Tables / Disqus Comments / Tabbed Content / FAQ Accordion Open & Close content / File Download / File Embed / Map / Visitor Comments / Reviews & Ratings / Count-down Timer / Count-up Timer / Hit Counter / Real-time Weather / Google maps
Optional paid-for add-on Apps & features
Full Ecommerce Store options / Simple Small Store options / SimplyBook (with payment option) for scheduling meetings, making appointments and booking classes etc / Bookalet app (with payment option) for holiday lets, hotels, event, or leisure venues, etc / Forms (with payment option) / Google calendar integration / Blog / Live Chat / Website Visitor onsite Search Engine / 3D Parallax Animation /
* Elements included in original website build are subject to; our terms of business, sight of customer brief, and original specified functionality requirements requested at the time of purchase. Additional elements, apps, features and content can be adding at any time during build, or after the website design and build is completed, but may be charged for separately as an extra chargeable feature. Optional features and apps are charged for additionally, if requested.
We choose the most appropriate element to suit your website brief requirements, to ensure you get the best results possible. And before suggesting on occasion, any additional paid-for add ons if required, we will always check to see if there is free options available first.​
Functionality to future-proof your website